Gate Repair
Back To Our Services
When your front gate stops working, your home becomes less welcoming for you as well as for your guests and family. Here are a few of the most common gate malfunctions that can prove seriously disruptive to your daily life if left unattended.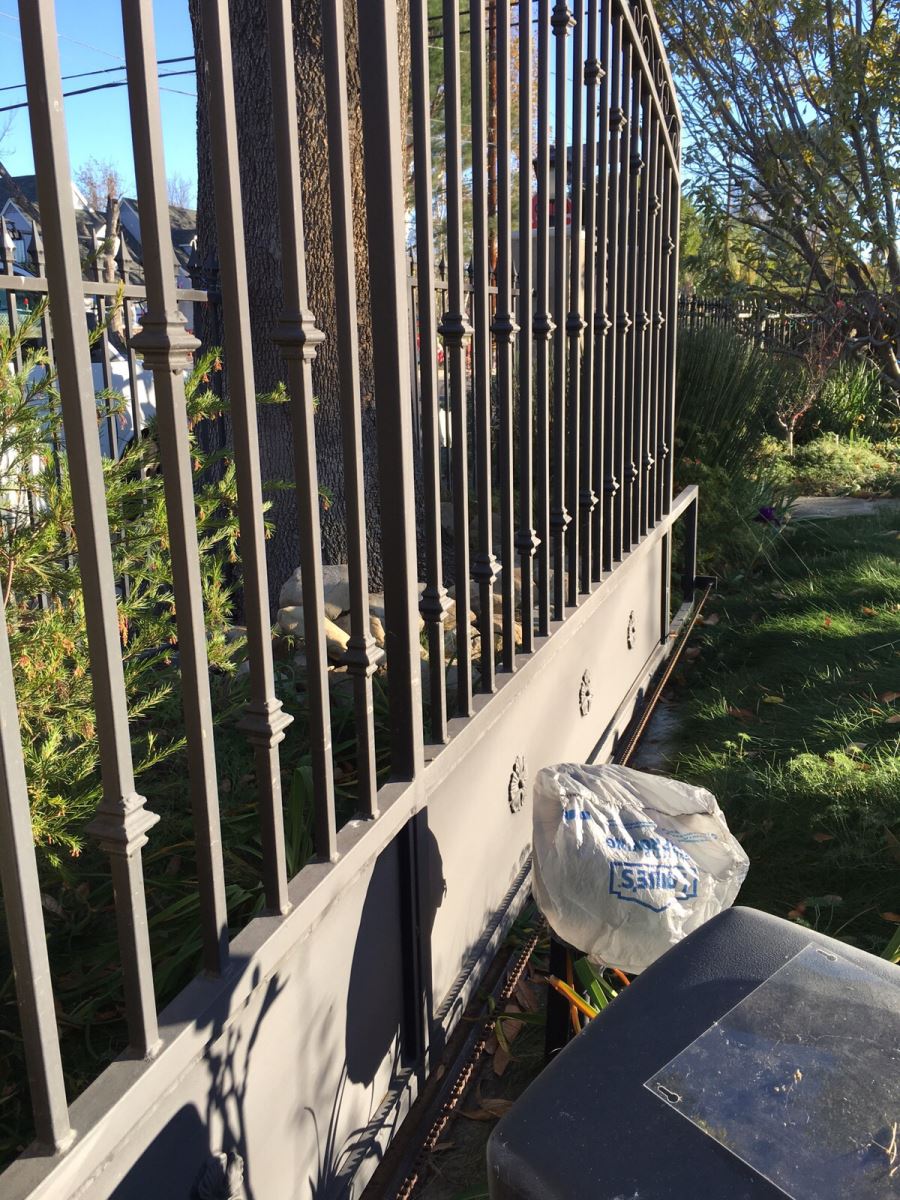 Sliding gates are one of the most popular forms of front gates. The gate runs along a track that is often placed on the ground. This track is crucial and can be somewhat fragile. It is constantly exposed to the elements, passing vehicles and all the activity that occurs on your driveway, so there are many ways in which the track can be damaged. Stones, dirt and rubbish can collect within the track while the gate is open. This can lead to deforming of the track and the eventual misalignment of the gate over time. Dents and scratches can be inflicted upon the track which can cause catching or disruption of the gate as it slides across. Tracks should be cleaned and checked on a regular basis, to avoid the need for more elaborate gate repair measures in future
Vermin and Insects
Insects and vermin like small lizards or flies are always looking to place themselves in warm places. Many modern gate opener systems will have sensors, battery boxes and motor compartments that will create warmth. It is these areas that will attract creatures of this nature. If left uncleaned, over time this buildup of dirt can disrupt the equipment. Having a regular maintenance will prevent this and help to ensure all components of your opener continue working smoothly.
Power Supply Issues
When your automatic gate seems completely lifeless, the issue can be with the power supply or with the opener motor. A professional would perform a full and thorough troubleshoot to isolate the issue until the problem is accurately found. In many cases the opener motor needs replacing, and having just this single component fixed would save you the cost of having to replace the entire system.
Expert gate repair and installation
Garage Door Repair Des Moines can help ensure your gate is kept in flawless condition. We can advise on the upgrades that are best for your particular needs, and make sure they are fitted perfectly should you want help with installation. If you need gate repair services, our experienced technicians can execute a full range of processes including welding, hinge repair, opener repair and part replacement. Call us today for more information.